Following the completion of work on the façade restoration of the east choir of Naumburg Cathedral, restoration work has also begun on the façade of the west choir as the next step. There are black deposits on the base of the west choir, but due to natural sprinkling and weathering, the crust pattern here is far less pronounced than was the case on the east choir facade.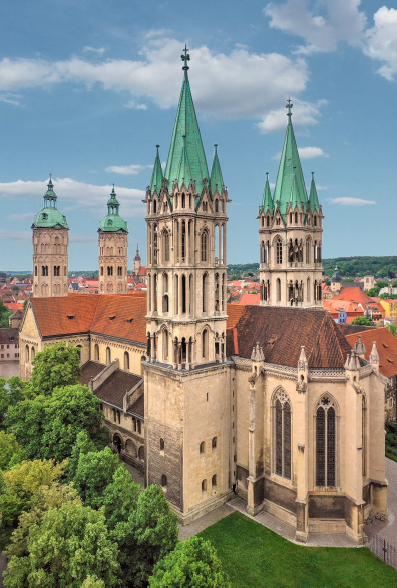 Underneath the cornice, which is about 4 meters high, careful cleaning work is now being carried out with the aid of fine blasters, analogous to the work on the east choir, before damaged joints are repaired in a second step. This work is intended to ensure that the historic building and its substance will be preserved for many more centuries.
The measures are funded by the German Foundation for Monument Protection.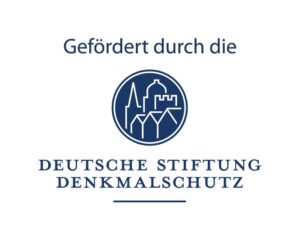 Background Information
Naumburg Cathedral was built of limestone. Weathering and aging conditions in recent decades have led to varying degrees of blackening of the historic facades. This dark discoloration is caused by the deposition of a hard gypsum crust on the surface, which can be damaging to the substance of the building material. Under the gypsum crust, the limestone can soften, which in the long term can lead to damage and even loss of the stone.
The east choir of Naumburg Cathedral was particularly affected by these discolorations and the formation of crusts due to the weather. Therefore, restoration work has already been carried out here in recent years, which was intensively accompanied by the Saxony-Anhalt State Office for the Preservation of Monuments and Archaeology and ICOMOS.